The biggest issue that content marketers face when trying to generate new leads is creating exciting content that sparks interest. Any marketer can convert a few visitors with enough money, but if the content is too passive and conversion rates are low, lots of money can be lost from excess marketing costs. After examining this issue, I learned how to create a quiz in ClickFunnels and why this can be so helpful.
Why are quizzes so important, and how are they created in ClickFunnels? ClickFunnels quizzes or surveys allow you to break customers down into segments based upon their selections of your questionnaire. This is important because quizzes, surveys, or questionnaires are amongst the most highly effective types of lead generation utilized.
It is important to know that before you can create a survey, you will need to have a ClickFunnels page set up. Here is an article tailored for beginners that will help explain how to make a ClickFunnels page. In addition, here is ClickFunnel's main page where you can set up an account. You will need to set up an account before you build a Funnel or create a survey.
SPECIAL FREE AFFILIATE BONUS OFFER WHEN YOU SIGN UP FOR CLICKFUNNELS FREE 14 DAY TRIAL THROUGH OUR AFFILIATE LINK: GET OUR FULL 24 HOUR RANKING SYSTEM COURSE- GET UNLIMITED FREE TRAFFIC FROM GOOGLE & YOUTUBE TO ANY FUNNEL OR OFFER.
What Is ClickFunnels?
ClickFunnels is a website and software used to build sales funnels. Sales funnels include but are not limited to landing pages, squeeze pages, webinars, membership sites, and much more. The site was made in 2014 by Russell Brunson and has since become a company that makes over $100 million per year.
If you are trying to sell anything online, employing ClickFunnels could be a great call. This website is particularly a good choice for individual entrepreneurs.
Again, I don't want to get too in-depth on how to create a sales funnel, but below you can see a few simple summary steps that can help you to understand how a sales funnel site is made.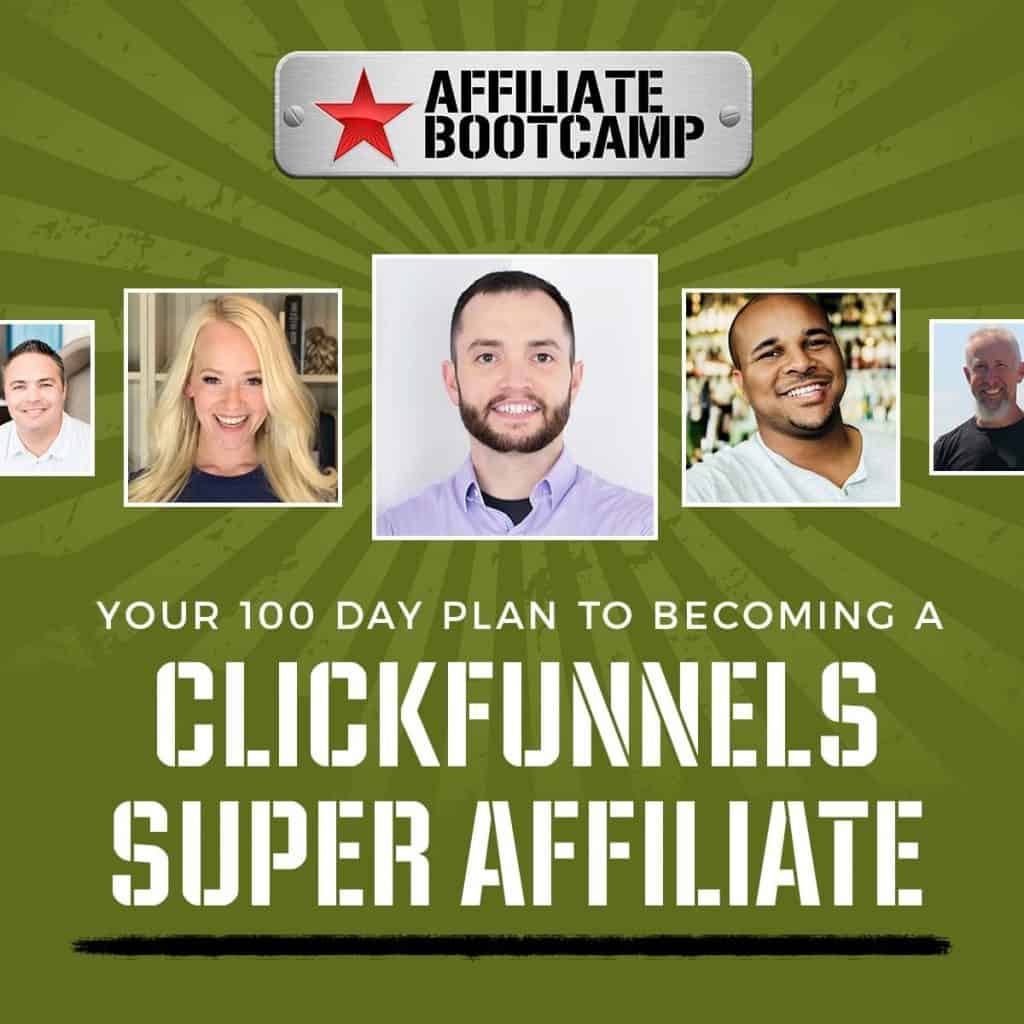 Summary Steps Describing How to Make a Sales Funnel Site
Choose a type of funnel.
Select a template.
Customize each page to fit your business's needs, brand, and objectives.
Add all of your products, and be sure that your email and payment integrations are completely set up. This is an easy one to forget.
Select a domain name for your new funnel. Lookup tips for search engine optimization and how it relates to a URL before making your decision.
Save your funnel ad you are done.
Amongst users of ClickFunnels, there are certainly some commonly assessed pros and cons in using this tool. Some of each will be discussed in depth below.
Funnel Template Blueprints
Funnel forms all fall into the 3 primary categories of Lead Capture Funnels, Sales Page Funnels, and Event Funnels. There are actually some funnels, like Membership funnels, that don't fall into one of those 3 categories.
One simple funnel is the Squeeze Page Funnel. This funnel gathers a visitor's email address and redirects them into a "Thank you" page.
Another far more sophisticated sales funnel is the 2-Step TripWire Funnel. This funnel offers something cheap at first, hoping an audience will buy it and like it. Then the same funnel will offer something more expensive later on, hoping the purchases of the first item will lead to more purchases of the next.
The Visual Drag and Drop Editor is Very Good
Pages in ClickFunnels sites exist in sections that can have any number of columns and rows, similar to an excel spreadsheet. Use your mouse to drag elements around and put them where you see fit.
Unlike many of the other editors on the market, everything in ClickFunnels is organized in a highly logical way. This means that everything is surprisingly apparent, and you won't be wasting a lot of time looking into how to do something.
Another big thing to keep in mind is that no programming skills will be required of you, meaning, you don't need to attempt to learn HTML or any other complex programming medium.
Solid Page Elements Selection
Elements are vital for providing you the flexibility to design the pages you want, the exact way you want them to look. Luckily, ClickFunnels gives you a great arsenal of them to take advantage of.
Elements are also referred to as widgets.
Some of the more basic elements are Headline, Image, Text, Button, Input types as well as Video widgets. But these basic elements are also the basic building blocks for any and all landing pages constructed by the software.
Every element is easily tweakable from the editor sidebar. With the majority of widgets, you can actually alter common properties like fonts, background colors, margins, and orientation.
Some of the advanced elements of ClickFunnels include SMS signup, surveys, pricing tables, progress bars, Facebook comments, FAQ blocks, custom HTML's as well as membership elements.
ClickFunnels' Affiliate Program is Very Popular
Believe it or not, ClickFunnels' affiliate program pays out a fantastic 40% recurring commissions for every single referral you make.
You can also win prizes like several hundred dollars towards your dream car once you can manage 100 active referrals.
ClickFunnel's sticky cookie is an awesome perk as you'll earn commissions on all upsells your referrals purchase as they go through their funnels.
Another great tip lies within the Settings tab of any of your funnels. Here you can find what's called your Share Funnel URL.
When a browser of the world wide web visits this URL, they can easily bring this funnel into their account, given they're an existing member of ClickFunnels. If they are not yet a member, they can sign up for the ClickFunnels 14-day free trial and proceed to get their funnel added to their accounts.
The very best thing about the share URL concept is it acts as your affiliate link, for which you receive a recurring commission when a new user ends up staying on.
The Cons of ClickFunnels
Restrictions on Visitors as well as the Types of Funnels you Can Make
Unfortunately, ClickFunnels limits its users to 20 funnels, 100 pages, and 20,000 visitors on their cheapest membership plan. This sort of restriction is certainly something that bothers many people out there.
If you are building sales funnels solely for yourself, these limitations likely won't be detrimental to your plans. You will likely get more annoyed at such limitations if you are setting up accounts for many clients. In this case, you would benefit from upgrading to what is called the Etison Suite membership plan in order to be able to develop unlimited funnels.
Considerable Learning Curve
ClickFunnels can accomplish quite a large number of outcomes, and this wide range of abilities that ClickFunnels has can intimidate new users.
This is the biggest reason why ClickFunnels put so much time, energy, and brainpower into the usability of its interface and controls. It is still a tough program to use initially, but once you've built your first few funnels; the entire procedure will start to get easier pretty quickly.
Adding a Funnel Can Take A Few Seconds
After selecting the funnel type and template, this information must get added to your account's cache. This process can take close to half a minute if your computer is slower.
While this sort of data storage is vague to begin with, it's frustrating and annoying that it takes this long to load when trying to edit a new funnel.
SPECIAL FREE AFFILIATE BONUS OFFER WHEN YOU SIGN UP FOR CLICKFUNNELS FREE 14 DAY TRIAL THROUGH OUR AFFILIATE LINK: GET OUR FULL 24 HOUR RANKING SYSTEM COURSE- GET UNLIMITED FREE TRAFFIC FROM GOOGLE & YOUTUBE TO ANY FUNNEL OR OFFER
Reasons Why Creating a Quiz on ClickFunnels is Worth Your Time
There is a multitude of reasons why creating a quiz or survey on ClickFunnels is worth your time. Below is a list of basic facts from smartbusinesstrends.com about quizzing and what it can help you accomplish.
On average, a quiz is shared 1900 times.
The lead capture rate of a quiz is 31.6% on average.
Interactive content, as a rule of thumb, will usually generate twice as many leads as passive content would.
In fact, 70% of marketers believe that interactive comment is effective at converting site visitors according to Ion Interactive.
79% of marketers state that interactive content not only converts site visitors but also results in repeat visitors.
What is the History of Quizzes?
Quizzes have been utilized by marketers for their power to create allure for decades. Puzzles such as crosswords and sudoku could be found in newspapers and magazines in the early 20th century. These were made as a way to further engage with readers.
Magazines continued to evolve, and by the 1970s, magazines such as Cosmopolitan came up with a new type of quiz. Personality-type quizzes had enormous success for Cosmopolitan and even became a staple of their brand at certain points. Today, the best example of a website that uses quizzes to drive website traffic is probably Buzzfeed.
Today, the quiz might be the most effective form of lead generation that online marketers have at their fingertips, as they can be used to attract new audiences of readers or consumers. The reason quizzes have this profound power is they have the ability to capture an individual's information. This information could be contact information, or it could be personality deductions from the results.
Creating a New Quiz or Survey on ClickFunnels
Before you approach the technical process of making a survey on ClickFunnels, you need to do some thinking about the nature and objectives of your survey.
Step 1 is choosing a topic for your quiz. The key to picking the right topic is being able to understand the kinds of specific problems your typical lead is currently facing.
Another way you should think about this problem is by asking, "What is it that my typical lead wants a personalized answer for." So, you are more searching for the questions your reader is looking to have answered as opposed to an answer to a specific question you believe your reader(s) are asking. Choosing the right topic also has a lot to do with if you are selling something, and how many products.
If you have made ClickFunnels quizzes before, re-examine your most popular pieces of created content and see if you can find some patterns to learn what you have done well before. Remember that your success in conversions correlates with your ability to provide the personalized answer(s) your users are searching for.
Step 2 is selecting the correct type of survey for your audience. This has everything to do with what types of answers your questions have to them. By choosing categories for your answer choices, like apples and oranges, would allow you to deduce more qualitative information from your users than choosing percentages or numbers for your answers.
Step 3 is all about converting a higher percentage of the time on users who take your quiz, also known as leads. In order to do this, you will need to align the questions and answers with levels of qualification and segmentation.
An example of this, if you chose percentage answers, is deciding that leads who had an average answer on a survey of over 50% would be considered higher quality leads.
Step 4 consists of making your quiz social media-ready. This means that you have given it an eye-popping title, it has an attractive yet accurately descriptive cover photo, a concise description, and your survey link stands out overall. This is critical because remember, you want your ClickFunnel to get shared like crazy.
Step 5 simply reminds you to follow up on your leads. Once you have your results, and a good group of qualified and properly segmented leads, send out an email to everyone, including those who took the quiz but are not high quality leads. In the first email, thank everyone for their participation. This is incredibly important for proper brand management. Find a list of top email autoresponders here.
In the second email, target those high-quality lead responders by reconnecting them with their quiz results as well as advice on how the findings can be mitigated. By advice, I am referring to pushing the product or remedy that you have been trying to sell all along. This email can make your leads realize that your solution might be the long-sought answer, simply because you correctly pinpointed their problem.
Below is a step by step list that has been summarized from clickfunnels.com that describes click by click how to set up a survey. Also, if you are interested in seeing this step by step list next to moving JPEG images of these steps being played out, click the last link.
Step 1: Add the Survey Builder Element to Your Page
Select "Edit Page."
Select "Add Element" from the "Element" menu or simply click on the orange "+" located below another element on your page.
Click on the "Survey Element" in order to add it to the page.
Step 2: Add the Question(s) To your Survey
Click on your survey element on the page.
Select "Edit Survey Options."
Click on either the existing Question 1 or add a brand new question.
Enter your first "Question." It is recommended that you think of these beforehand and not while you are entering them into the survey.
Add an optional "Subtitle" if you see fit.
Select either the "Text Only" or "Show Images" options. You can find these in the Thumbnails drop down tab.
Select the "Layout" of your answers from the same drop-down tab.
From the same drop down tab, select the "Radio" icon to show next to each answer.
Step 3: Add Answer(s) For your Questions
· Edit the existing answer located in the first answer box.
· For each additional answer you have for a question, click "Add Answer" to add more choices for a single question.
For each answer, you must select the "Answer Redirect" from the drop-down tab.
The "Next Question" option redirects a user to the next question in the survey only when the previous answer is selected.
The "Skip To" option redirects you to another question when the corresponding answer to initiate the next question was selected during the survey.
The "End Survey" option will end the survey and this stage of the funnel when the correct final answer is chosen during the survey.
For each of your questions, you can choose to add Question Groups. Choosing to do this is useful if you are looking to add what is called conditional logic to your survey.
Click the "Add Question Group."
Add any additional questions and or answers you need to add at this point.
Be sure to go back to any previous question and set up any and all "Answer Redirect" options. This will allow you to skip to the questions in your question group, which will give the survey funnel the ability to work as needed.
Adding Survey Tracking Pixels
Survey tracking pixels can be added to surveys and are very useful for creating audiences. Essentially, you can add visitors to a predefined audience based upon survey response answers. To me, this is a recommended tool for ClickFunnels surveys.
Here is a link to a page with how to apply survey tracking pixels complete with JPEG images.
SPECIAL FREE AFFILIATE BONUS OFFER WHEN YOU SIGN UP FOR CLICKFUNNELS FREE 14 DAY TRIAL THROUGH OUR AFFILIATE LINK: GET OUR FULL 24 HOUR RANKING SYSTEM COURSE- GET UNLIMITED FREE TRAFFIC FROM GOOGLE & YOUTUBE TO ANY FUNNEL OR OFFER