Get 3 Bonuses As A Thank You When You Sign Up With My Affiliate Link
Simple Video Training allows you to quickly find Low Competition Response Post Ideas For Any Niche. Get a head start to your creating Your Article Hit List, and save tons of time in the process. I started using this for all my sites and boy does it shave time off the article hit list process.
$ FREE
I've spent the better part of two years working on my portfolio of project 24 sites. During that time I've built everything out myself and hired multiple vendors to do article research and write content. I will share my recommended project 24 vendors with you.
$ FREE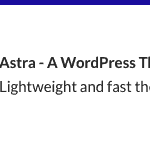 I have purchased agency access to a premium themes, and I will install it on your site to save you the expense. Would cost you over $200 if you were to purchase it yourself.
$ FREE
HOW TO CLAIM YOUR FREE BONUSES