Disclosure: Our site is supported by our readers. This post may contain Amazon Affiliate Links or links from other affiliate programs that pay us a small commission for purchases referred through them. Thank you in advance for your support!
A Full Review Of Matt Par's Tube Mastery and Monetization Course
If you are reading this article, then you are probably like me; looking to start a YouTube Automation channel and looking for a course to help you accelerate your success. In my search, I decided to purchase Tube Mastery and Monetization 3.0 By Matt Par, and today I will give you a full review of the course so you can make your own decision.
You should know that like all our reviews, we actually purchased this course at full price to ensure we give an accurate depiction of the good, bad, and ugly.
Make sure to read this entire article, before you come out of pocket for this course so you know exactly what is included. If at any point, you do decide the course is for you, YOU CAN PURCHASE IT HERE AT A BIG DISCOUNT. Plus if you use our affiliate link we will provide you a FREE Youtube Bonus valued at $997 – A complete course on how to rank your youtube videos on the first page of google in 24hours!
Prefer To Watch Our Review & See Inside the Course- Watch Our Video…
Here is our youtube review of Tube Mastery and Magnetization.
Good and Bad To Consider With the Course
What We Liked
Plenty of quality information that is well worth the price tag
Easy to follow navigation
Detailed Step by step directions
Suitable for complete Newbies
Covers all aspects of faceless or youtube automation channels
Includes sections on reading analytics and scaling for growing channels that are already started
Matt delivers the content in a very genuine manner
Includes bonuses of specific channels and niches
Specific Channel Case Studies Module is awesome as he reviews specific channels in the youtube automation space
What Could Be Better
If you aren't completely new to Youtube Automatization the first few lessons will seem very basic
In an effort to be VERY thorough, the pacing can feel a bit slow on some lessons as Matt walks you through every step in the process. This includes using the Youtube and software interface, something that is really helpful if you've never used either before but kind of overdone if you have
The videos are well done and follow a similar format throughout, which helps with consistency but can feel a bit repetitive in terms of creativity as you get deep into the course
Let's take a look inside Youtube Mastery 3.0
The main course library includes: Tube Mastery and monetization 3.0 course, Tube Mastery and Monetization older courses, Tube FAQ, Tube Secrets, Tube Channel Case Studies, and vid IQ mastery. Below you can see the course modules as they appear in the course library.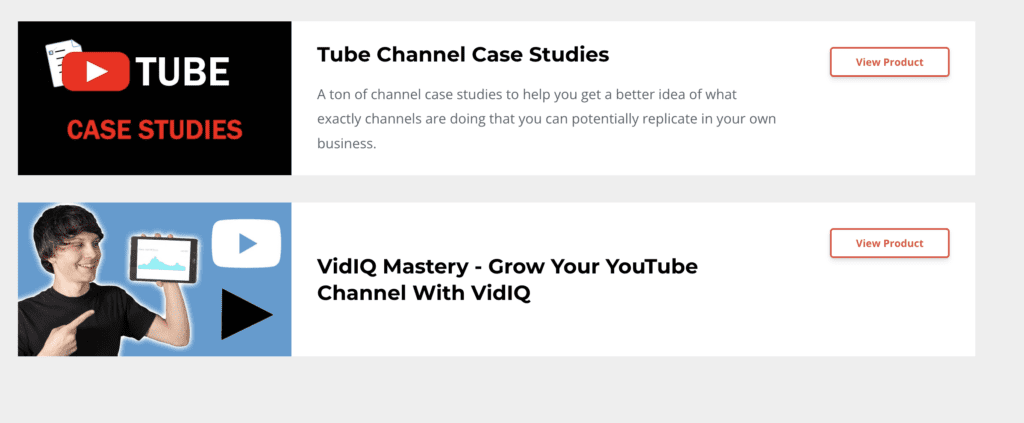 Tube Mastery 3.0 Course Training Modules
Here is what is included in the 3.0 Course.
Section 1 & 2: Welcome and Overview of the Method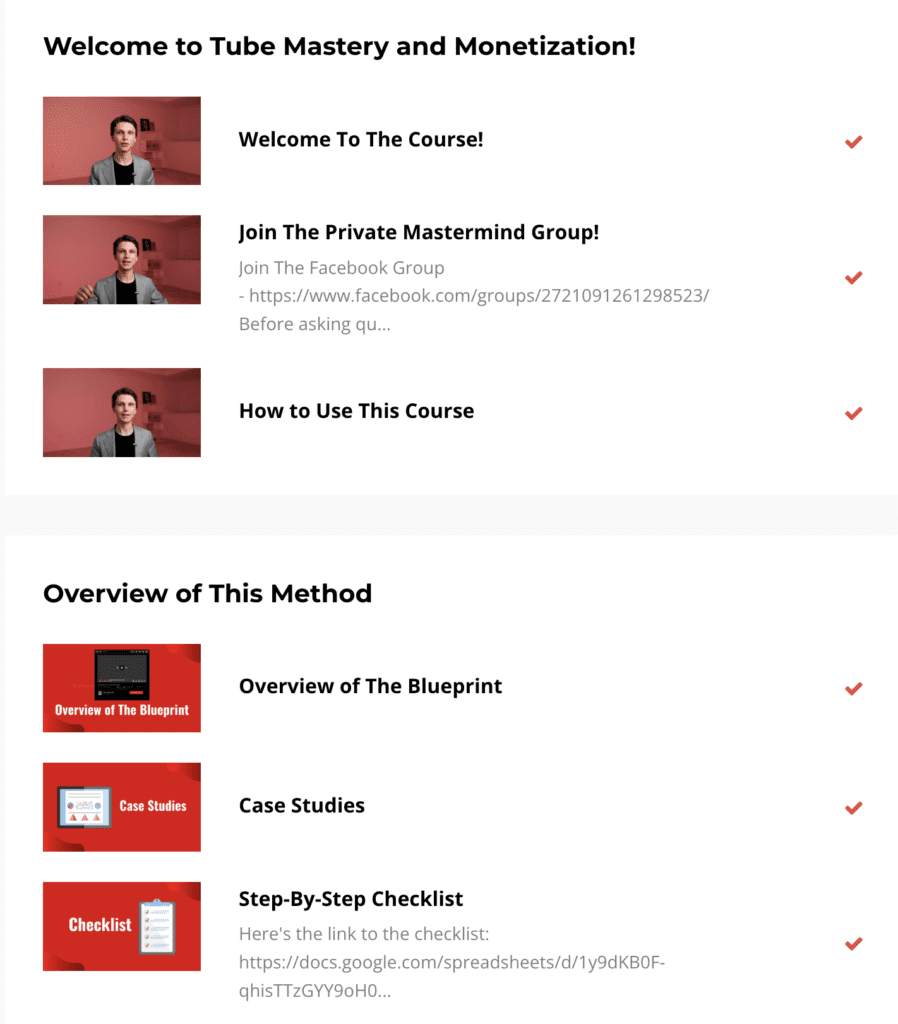 Section 3- Choosing The Right Niche for Your Youtube Automation Channel
Section 4- How to Set Up Your Channel For Success
Section 5: Generating Your Youtube Videos For Success
Section 6: Uploading and Optimizing Videos
Section 7: Growth Module How to Grow Your Channel Faster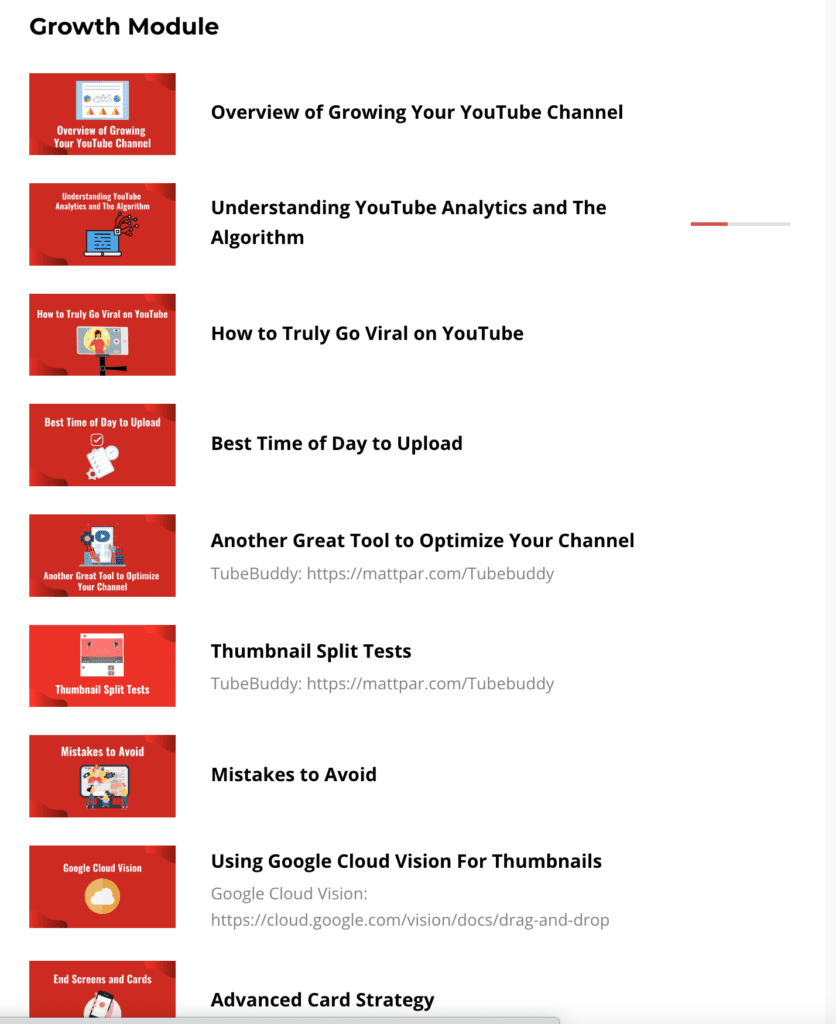 Section 8: Monetization Module- How to monetize your channel beyond just youtube ads.
Section 9: Scaling and Outsourcing
Section 10: Bonuses
Conclusion of our Youtube Mastery 3.0 Review
So, in the end should you buy Youtube Mastery 3.0?
We believe the course is well worth the value, especially when you compare the amount of information in the course compared to other similarly priced courses.
If you are serious about starting or scaling a Youtube automation or faceless Cash cow channel, then we believe this course can definitely shorten your learning curve and help you reach success faster than going it alone.
This is especially important in a space that will undoubtedly become more competitive over time. This means that moving earlier and following through will put you in a first mover position which is typically a big benefit to overall success.
Thank you for reading our review, we hope it was helpful. Best of luck with your Youtube Automation journey, If you decide to purchase the course . If you do so with our affiliate link we would very much appreciate it! Thank You in advance!
Also, get our FREE BONUS Course. RANK ANY YOUTUBE VIDEO ON FIRST PAGE OF GOOGLE IN 24 HOURS!
STILL WANT MORE INFORMATION?…
If you are still on the fence, check out this free webinar training that will go more in-depth on Tube Mastery System and if it is right for you. THIS IS AN EXCLUSIVE FREE TRAINING FROM MATT PAR